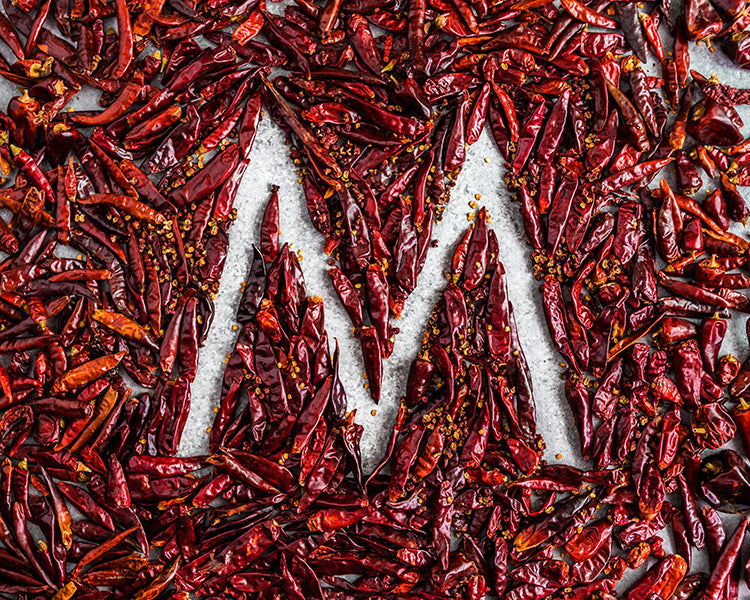 The Mala Market is America's source for premium and hard-to-find Sichuan ingredients, a curated selection of our favorite Chinese pantry essentials and instructional Chinese pantry collections.
Our mission is to make your Chinese cooking taste like it would in China by importing traditional, artisanal Sichuan ingredients, most of which have never been available in the U.S.
Cultivating relationships with and sourcing directly from manufacturers—cutting out all the middlemen traders—allows us to guarantee authenticity, quality, safety and freshness and also makes it possible for us to learn and share product knowledge directly from the makers.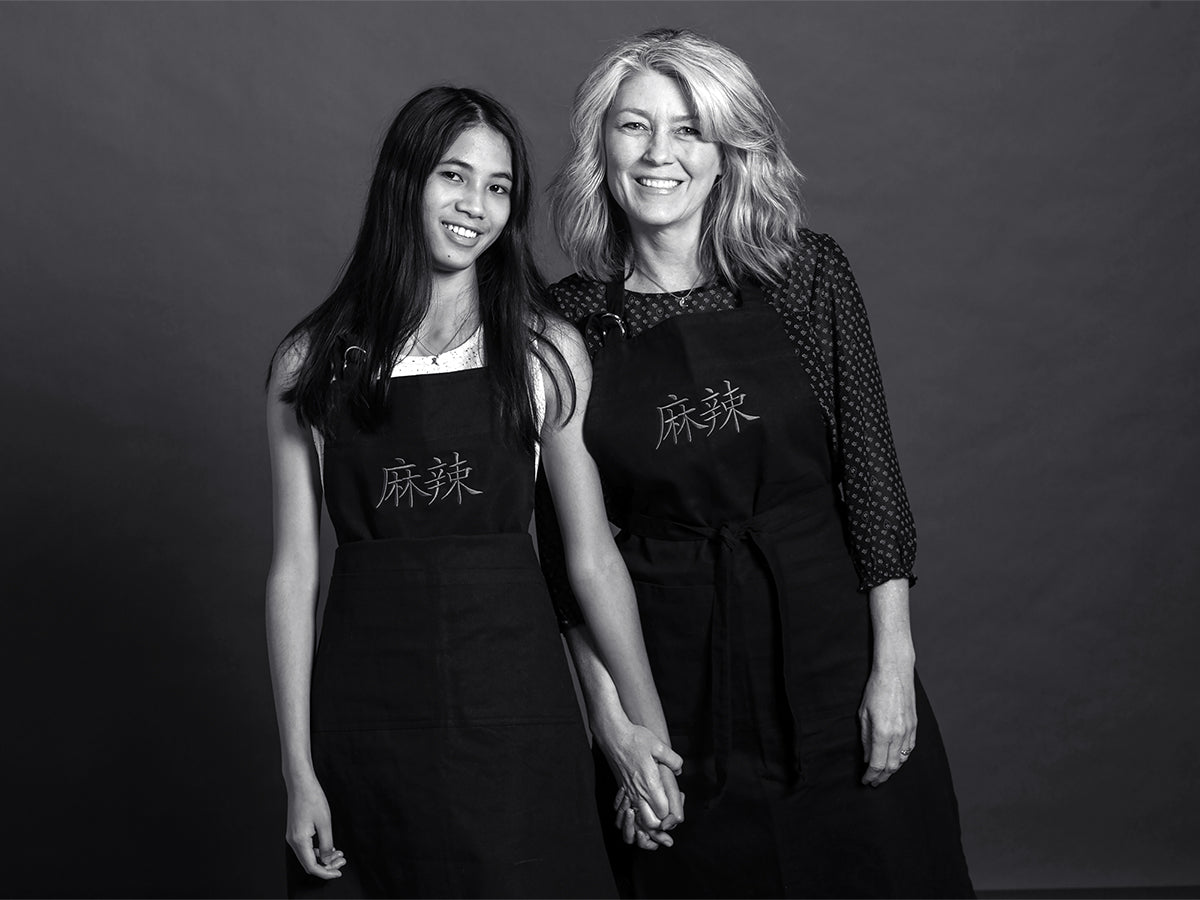 The Mala Market is a mother-daughter business founded by Taylor Holliday and Fongchong Havighurst. It all began when Taylor, a former journalist, created The Mala Market blog (originally called The Mala Project) as a place to document her adventures learning to cook Sichuan food for Fongchong, her recently adopted 11-year-old daughter.
Their shared obsession with mala—Sichuan's numbing and spicy cuisine—helped them bond as mother and daughter while also keeping them connected to China. They eventually began visiting Sichuan's factories and farms together and, in 2016, opened The Mala Market in order to share their discoveries with other home cooks. Learn more about the duo on their Sichuan recipe blog.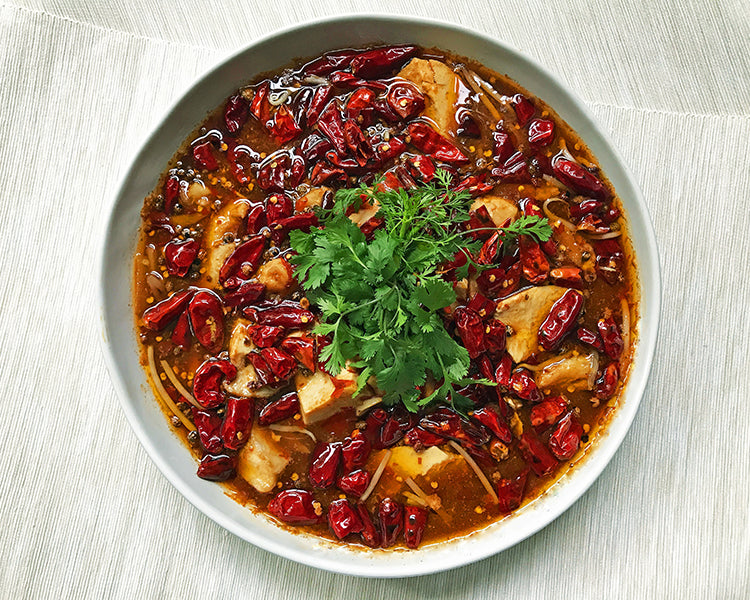 Most Chinese food imports have traditionally been from Southern China or Taiwan, so we bet you didn't know that there is a whole world of exceptional products being grown or made in Sichuan and other Western provinces that have never been available at all outside the country:
Multiple Sichuan pepper varieties with intense flavor and potency and no seeds; a range of the freshest, reddest, softest chilies, grown in unpolluted Guizhou; handmade soy sauces and vinegars, long-aged in earthen crocks; and the ultimate all-natural Pixian doubanjiang—the famed chili and broad bean paste that is the foundation of much Sichuan food—stirred by hand every day for three years. To name just a few.
Sichuan pepper is our flagship product, and we carry several unique varieties—Flower Pepper, Qingxi Tribute Pepper, Da Hong Pao and Green Sichuan Pepper. While Sichuan pepper has been legal in the U.S. since the longstanding ban against it was lifted in 2005, what was available here was of uniformly lower grades and had all been subjected to excessive sanitizing heat as required by the USDA until quite recently.
When our reporting revealed that the heat-treatment requirement had been lifted, we were the first company in 50 years to import non-treated, superior-grade Sichuan pepper to America. And while supermarket Sichuan peppercorns are machine processed, damaging the surface oil pockets and leaving many seeds in the mix, ours are sorted twice by hand to insure as few seeds, twigs and thorns as possible.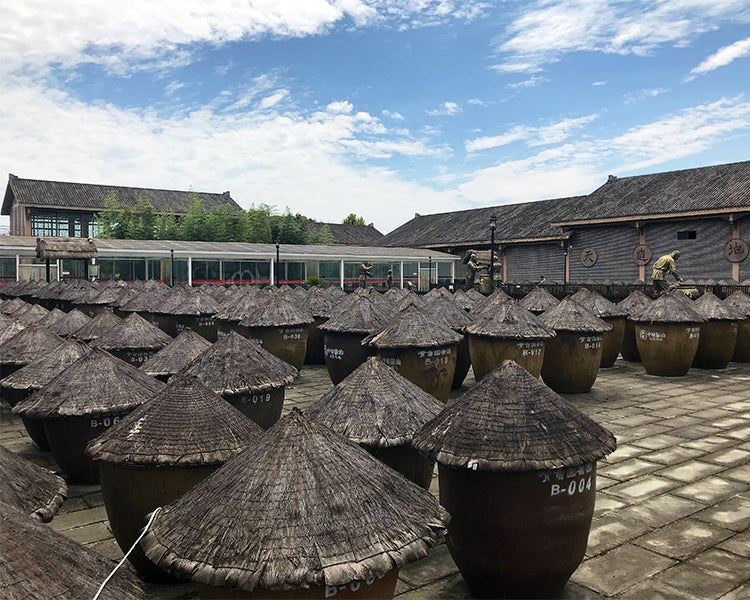 As for Sichuan's famed sauces, we discovered there are many China Time-Honored Brands with a flagship product that has been made the same way by the same company for hundreds of years. Hundreds! They are little-known because the companies focus mainly on their mass-produced, supermarket product lines, maintaining the handcrafted, long-aged versions in service only to history, prestige and a small clientele. These products are therefore relatively small batch and pricey, and not widely distributed—and especially not in the U.S.
Until now. It is our mission to find and bring these storied products to the U.S., focusing when possible on those that feature all-natural ingredients and Green Food certification as well as origin recipes and centuries of know-how.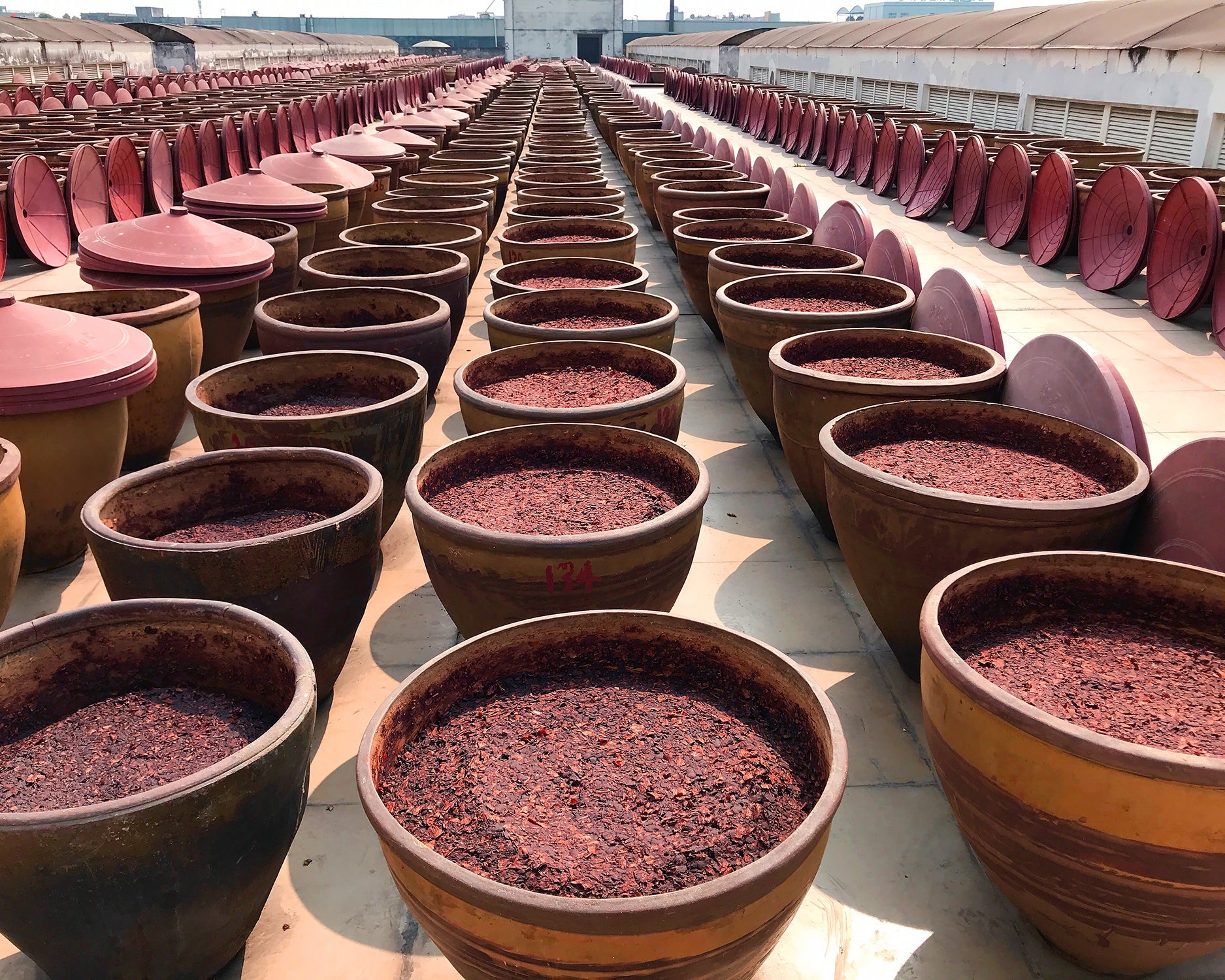 Sichuan Pixian Douban Co. traces its history to the mid-1600s, when Chen Yixian invented the cooking paste doubanjiang in Pixian, Sichuan, by fermenting broad beans with er jing tiao chilies. His descendants opened factories that passed down through the generations until being consolidated and nationalized under the Communists in the 1950s. The original Yi Feng He Sauce Garden, dating to 1853, now lends its name to the premier, long-aged, handmade douban that's still made according to its recipe, while the company's other fermented products—including red-oil douban, fermented black beans and sweet wheat paste—carry the modern Juan Cheng brand. Pixian douban's traditional production process has the prestigious designation of national intangible cultural heritage. All of its products are certified "Green," China's designation for pollution-free, non-chemical ingredients and production.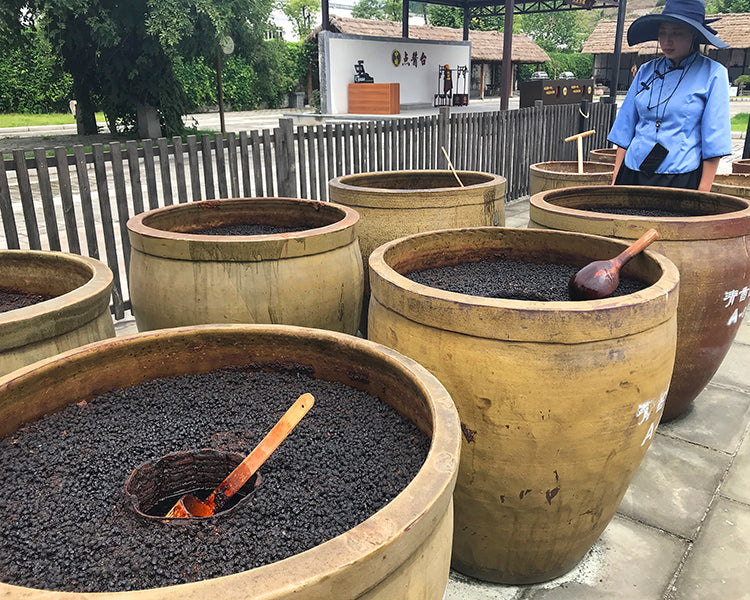 Zhongba Soy Sauce is a China Time-Honored Brand that traces its history to 1828. Its current leader, Xu Ping, is the sixth-generation craftsman to run the business in an unbroken line of descendants who remained at the helm throughout the years the company was nationalized and as it returned to private enterprise. During the Ming Dynasty, Zhongba was an important trading town in northern Sichuan. The origin story of its famed soy sauce involves a caravan passing through Zhongba with wild mushrooms from northern China, the mushrooms getting rained on and left to dry on the roof of the soy sauce workshop, the mushroom water dripping down into the open soy sauce crocks, and the serendipitous creation of the most tasty soy sauce ever. We are the exclusive distributors of the company's premium, first-press soy sauce and its traditional, fully handmade soy sauce, both naturally brewed for a full year.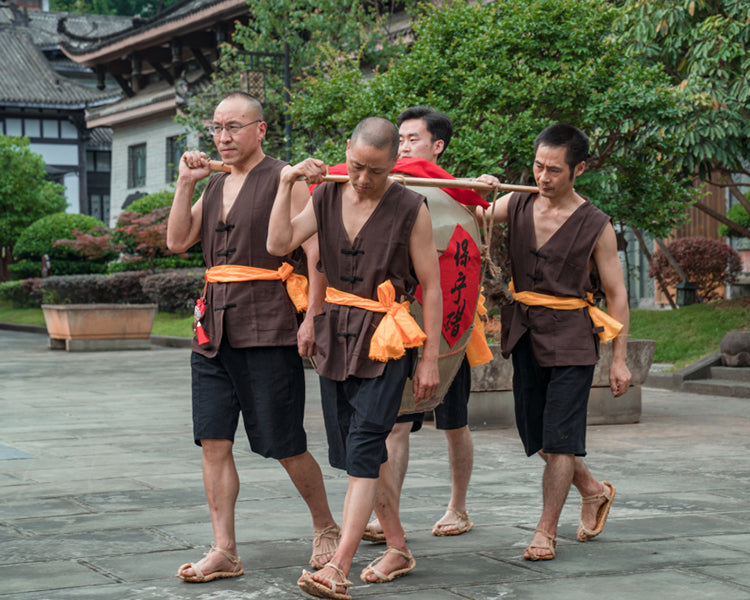 Baoning Vinegar is well-known as one of China's four famous vinegars. This is a little hard to wrap your head around, but Boaning dates its beginnings to the year 936, in the Five Dynasties period. Still made in the Sichuan ancient town of Langzhong, the vinegar is unique among Chinese (and world) vinegars by using a "qu" fermentation starter composed of 32 Chinese medicinal herbs. Also unique is that its numerous vinegar varieties are made from a varying mix of five to six different grains, aged from one to 30 years. We carry the state-run company's three-year blend and its ultra-premium vinegar aged for 10 years. We hope to someday attend its annual vinegar festival, where a 15th-generation descendent of previous owners sacrifices the first of the year's new batch to the Vinegar God.